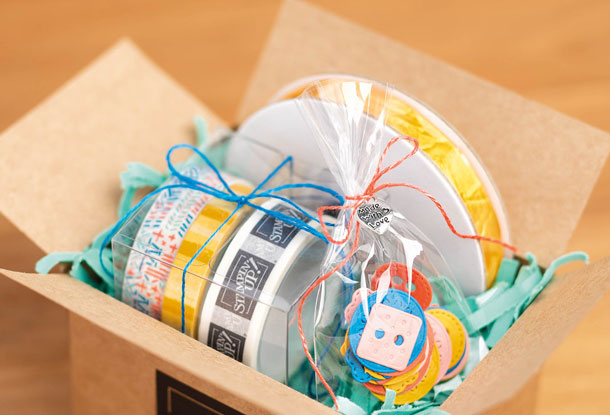 My name is Sue Madex and I have a passion for scrapbooking and cardmaking. I think I became a Stampin' Up! demonstrator about 5 minutes into my first browse through the catalogue!
As a demonstrator, I get to share these creative hobbies with others and meet lots of lovely people who share these interests. I love the atmosphere in the room when a group of we crafty ladies get together to stamp, create, chat and laugh. I hold regular card making and stamping classes in Avondale Heights, in Melbourne's west. I'm quite attached to all my class regulars and love that it keeps me learning new things and trying new techniques.
I've been a Stampin' Up demonstrator since 2008 and have a team of over 100. I love people I've met through Stampin' Up as well as the quality of the products and how well they coordinate with each other to make papercrafts easy.
Hmm what else can I tell you about me? I'm married to John who does a fabulous job of not minding papercrafting products gradually taking over the house, and we have two teenage children - Hannah and Jack. I'm also a primary school teacher, and currently teach 3 days a week. I love that my Stampin' Up business is flexible and I can make it work around other important parts of my life.
Now I joined for the demonstrator discount and all the fabulous products. Little did I know that a few years on I'd also have a whole group of lovely new friends, and terrific rewards like a 2010 trip to Hamilton Island and in 2013 a July trip for two to Utah, and a handy income. All from doing something that I really enjoy.
That's a bit about me. Please get in touch if I can help with any Stampin' Up! questions, if you'd like to place an order or if you'd like to join the fun as a demonstrator yourself. I'd love to welcome you to the team, or help you with any product or technique questions.
Happy Stamping!
A Favourite Quote: Enjoy the little things, for one day you may look back and realise they were the big things.

Contact details